A Cascade Natural Gas Success Story
Valley Mall | Union Gap, WA
Energy Savings Through the Roof!
Equipment Installed
73,800 square feet of roof insulation
Energy Savings
26,568 therms annually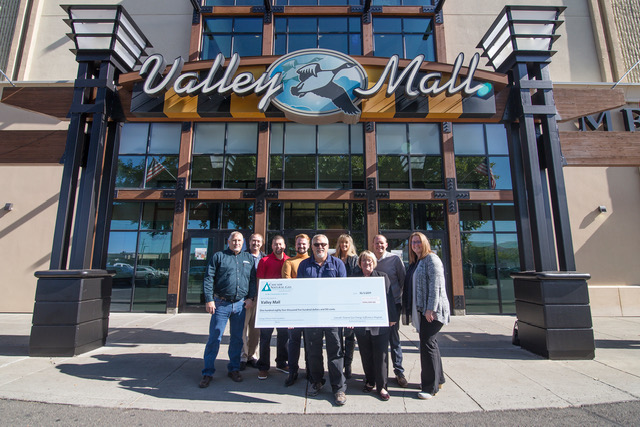 They say as long as you have a roof over your head you're in good shape. Imagine how well the Valley Mall is doing now that they have a brand new, well-insulated, energy saving roof that they got paid to install! The new roof supports lower energy bills, improved security and increased property value. Hosting more than 75 retailers in the Yakima Valley, Valley Mall has been the local shopping mecca since 1972. They are dedicated to becoming more eco-friendly while providing tenants and customers a comfortable environment year-round.
The 50-year-old building suffered high utility bills and a failing roof and was overdue for an upgrade. Valley Mall and CenterCal Properties worked with local contractors and the Cascade Natural Gas Corporation (CNGC) Commercial and Industrial Incentive program to select energy-efficient insulation that would serve the needs of the property and qualify for energy-saving rebates.
The solution for Valley Mall involved bringing its roof back to life through 73,800 square feet of Tier 2 Roof Insulation, netting the mall a substantial $184,500 incentive from the CNGC Energy Efficiency Incentive program and estimated annual energy savings in excess of 26,000 therms. The $184,500 in rebates from CNGC served the dual purpose of reducing the project's install costs while decreasing operating costs for the mall and its tenants.
"This has been an amazing experience. We are so beyond pleased with not only the rebate, but the reduced costs," CenterCal Marketing Manager Jacob Butler said. "Our project will pay for itself quickly just in savings." Valley Mall plans to reinvest the savings from the upgrade into the building and complete more energy efficiency projects, continuing the virtuous eco-minded approach to facility management. CNGC provides rebates for eligible commercial customers installing qualifying equipment including laundry, kitchen, water heating, facility heating and retrofit insulation projects.