A Cascade Natural Gas Success Story
Shields Bag and Printing Saves Energy with Heat Recovery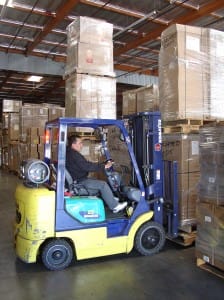 Shields wanted to reduce the cost of energy to operate its catalytic oxidizers, given that the units have required upwards of half a million therms of natural gas annually.  The decision was made that the most prudent approach would be to retrofit with a heat recovery system as a way to reduce fuel costs. To justify the capital expense for the retrofit, Shields looked at payback as the key justification for the project.
Project Bottom-line Benefits:
$108,000 estimated annual gas cost savings
119,962 estimated annual therm savings
$117,500 Cascade Natural Gas cash rebate
$50,000 WSU Energy Grant
Simple payback (post rebate and grant) = Approximately one year
Story:
The challenge today for so many companies is how to keep the cost of doing business at a level that allows them to remain both competitive and profitable. An engineering analysis seemed to be a prudent approach to making such an informed decision. In this vain, Shields worked with the Washington State University (WSU) Energy Extension Industrial Services group due to their experience with similar oxidizer projects, and the availability of grant monies from WSU for these types of projects. With the WSU grant and potential Cascade Natural Gas Commercial and Industrial Conservation incentives for this custom project, Shields was looking at a calculated payback of about one year. "We're very pleased with the operation and since start-up have had no major related issues," says Derek LaFramboise of Shields Bag and Printing.
The outcomes have certainly met and exceeded our expectations," Derek notes. "In fact, we have plans to implement a similar heat recovery package in 2012."  In a broad perspective, sustainability seeks a balance between economic, environmental and social considerations. For Shields Bag and Printing, what began as a heat recovery project is in fact saving energy and meeting environmental compliance, while helping it maintain a competitive position as a premier supplier of printed flexible packaging products.