A Cascade Natural Gas Success Story
Stanwood-Camano YMCA Makes A Splash with Energy-Efficient Boilers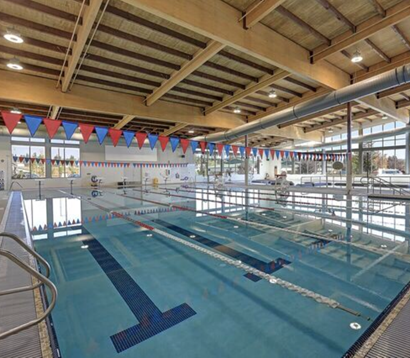 The CNGC Commercial and Industrial Conservation Incentive Program has helped the Stanwood-Camano spend less on energy costs and more on community programs.
Project Bottom-line Benefits:
$10,000 cash rebate for boilers
$1,575 cash rebate for sensor faucets
Savings:
13,800 gallons of water per year
3,160 estimated therms for boilers
2,040 estimated therms for sensor faucets
$4,200 estimated annual energy cost savings
Story:
Opening its doors last fall, the Stanwood-Camano YMCA, constructed by Gly Construction Inc., is a 47,000 sq. ft. facility that houses programs for youth development, healthy living and social responsibility in Snohomish County. The three new pools are a large attraction for the facility consisting of; a six-lane lap pool, a children's pool with a lazy river and a hot tub. Knowing that swimming pools are heavy energy consumers, the Y worked with Cascade's Commercial and Industrial (C&I) team to install energy-efficient boilers.
The two new boilers were installed, by PSF Mechanical Inc., to heat all domestic and pool water, saving an estimated $1,300-$1,900 a year over standard boilers. These boilers earned the YMCA a $10,000 cash incentive from Cascade while significantly exceeding minimum code requirements. The facility also earned another $1,575 in rebates from Cascade by installing fifteen energy-efficient sensor faucets, saving the YMCA 13,800 gallons of water per year.
The YMCA is expecting to serve more than 20,000 people in the community, and thus energy-efficiency was an integral concern when developing the facility. Tom Browne, Property Management Director, says "We have always regarded ourselves as a leader in supporting community awareness with methods in energy-efficiency from retrofits to LED lighting, solar power systems, future electrical car charging stations, water conservation measures and high-efficient boilers all across our county that has proven to have a benefit to our ROI. It's a win-win." The boilers alone will reduce this facility's carbon footprint by 9 – 12 tons of carbon per year.