Important Notice for Cascade Natural Gas Customers Customers
We are doing everything we can to help our customers through this unprecedented time. We are working with federal, state, and local agencies to provide financial assistance for those in need. Click the button below to find out more about your energy assistance options.

Hardship grants now available for Washington customers through the Cascade WEAF Program
The Washington Utilities and Transportation Commission (UTC) today approved temporary changes to Cascade Natural Gas's Washington Energy Assistance Fund (WEAF) to provide aid to customers who have lost income due to the COVID-19 pandemic.
 Residential natural gas customers having trouble paying their bills will be able to apply for hardship grants of up to $400 from current WEAF funds, and the existing cap of $500 per program year per household has been lifted.
Additionally, the low-income verification requirement to qualify for Cascade's WEAF program has been relaxed so that customers experiencing a sudden loss of income can receive aid quickly.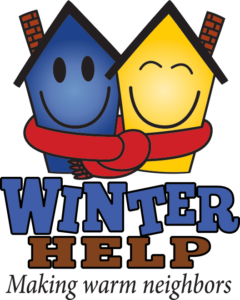 The COVID-19 pandemic has created a greater need for help. A portion of Winter Help funds will go directly to those experiencing hardship as a result of the pandemic.
Winter Help funds are designed to help our neighbors with temporary heating emergencies. Often these financial setbacks are temporary and can be relieved with a little concern and assistance from friends like you.
Cascade Natural Gas will match every dollar you contribute to Winter Help, dollar for dollar, to a maximum match of $50,000. Your tax-deductible dollars also are guaranteed to be used in your community. Contributions to Winter Help can be made automatically with your payment each month or as a one-time pledge. Your total amount of annual donations will be printed on your bill.
For information about the proposed rate increase, or information on how to leave your comments with the Washington Utilities and Transportation Commission (WUTC), click here.
Property Portal for Property Owners and Landlords
View details and request changes to your Continuous Service Agreement online.
The following online tasks are available through the portal:
Add or remove properties on your Continuous Service Agreement
Check the service status of existing properties
Determine if service at an address is in your name or a tenant's name
NEW Rebates for Washington Residential and Commercial Customers.
Updated incentives for Washington residential and commercial customers have been posted. Included, are rebates for installation of energy efficient windows.*
Cascade Natural Gas offers many valuable incentives for both residential and commercial customers. Get a full list of incentives, as well as, applications and qualifying information by visiting our Energy Efficiency page.
*Some restrictions apply. See details and incentives list for residential (installs after 02/01/2021) (installs before 02/01/2021) and commercial customers.