Residential Rebate Application
Homeowners may apply for a rebate using the applications below. You will need your Cascade Natural Gas account number and product invoices. Invoices can also be faxed separately to 360-788-2396.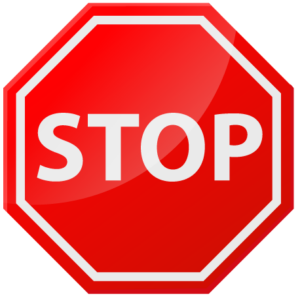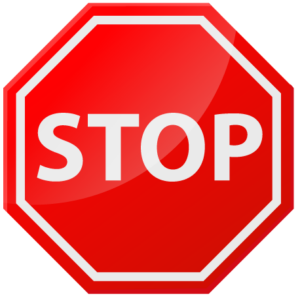 Be sure to confirm the proper mailing address when sending us your application:
Cascade Natural Gas Corporation
Energy Efficiency Rebate Processing
1600 Iowa St, Bellingham, WA 98229
Who is eligible to participate?
When applying for an incentive, please note that eligibility depends on the rebate offerings available at the time of installation.
You must be a Washington state customer of Cascade Natural Gas on a Residential rate schedule 503 (see your gas bill).
Fuel for the home's primary heat source must be provided by Cascade Natural Gas for all heating incentives.
Water-heating fuel must be provided by Cascade Natural Gas for all water-heating incentives. Customers applying for a heating incentive must not use a heat pump for heating and cooling with a natural gas furnace back-up.
Energy-saving measures must meet program efficiency requirements.
All equipment and service measures must be installed by a Washington-licensed contractor.
Cascade Natural Gas incentives are based on appliances and materials that surpass Washington State code.
Incentives may be subject to change.
ENERGY STAR® homes must be approved by an ENERGY STAR verifier.
Weatherization measures (insulation and air / duct sealing) must be installed by a Cascade Natural Gas Trade Ally to qualify for a rebate.
Please see our full incentive listing for additional information on rebate eligible measures, or call a CNGC Conservation Incentive Program representative at 866-626-4479 with questions.
Terms and Conditions
Deadline Dates:Applications must be postmarked no later than 90 days from install.
Eligibility: Energy conservation or energy-efficiency incentives are available to residential customers of Cascade Natural Gas Corporation (CNGC) served on residential rate schedule 503 in the State of Washington. Customer must heat home with natural gas provided by CNGC to qualify for heating incentives. Customer must heat water with natural gas provided by CNGC to qualify for all water-heating incentives. All measures and equipment must be installed by a Washington Licensed Contractor. Work must be completed by a licensed and bonded Washington State contractor. Incentive will be paid after completion and verification of the energy-saving measure(s) and submission of all required documentation. Customers are advised to retain a copy of this incentive application and any other documentation submitted to CNGC under this program.
Note: a premise or property that received a rebate for specific insulation measure(s) previously is not eligible for another rebate within the manufacturer's life of the product.
Support Documentation:This incentive application and any additional required documentation must be filled out completely, truthfully and accurately. An invoice itemizing the products purchased and/or work performed must be submitted with this application form. The document must include (a) the date of purchase and/or date of service and total project costs, (b) the size, type, make, model, serial number or part number for the energy-saving product/s, (c) a description of any installation charges or other labor charges. CNGC will not be responsible for lost documentation pertaining to the incentive request.
Payment:Incentives shall be paid directly to the qualifying participant in the amount authorized at the date of the measure's completion. Please allow eight to twelve weeks for incentive processing.
Measures:Incentives for authorized energy-saving measures are limited to the amounts provided on CNGC's tariffs 300, 301, 302. All incentive measures must meet CNGC's energy conservation specifications. Stand-alone weatherization measures do not apply to new construction. Current incentives, specifications and incentive amounts are identified on CNGC's website at www.cngc.com and are subject to change. Eligible measures must be installed during the effective dates of the current residential Conservation Incentive Program tariff to qualify for an incentive. Cascade's Conservation Incentive Program (CIP) Rebates were designed to encourage upgrades from STANDARD OR LOW efficiency to qualifying HIGH EFFICIENCY measures and equipment. Therefore, we are unable to provide rebates for switching from HIGH EFFICIENCY to HIGH EFFICIENCY. If you are uncertain about the efficiency level of the equipment being replaced, or have any questions regarding this policy, please call 866-626-4479.
Disclaimer/No Liability:Customer understands that, while CNGC may have provided rebates for approved measures and equipment, CNGC is not supervising work performed for Customer, nor is CNGC responsible in any way for proper completion of that work or proper performance of any equipment purchased. Customer assumes the risk of any loss or damage(s) that Customer may suffer in connection with the installation of the Measures and Equipment. CNGC does not guarantee any particular energy savings results by its approval of this application, or by any other of its actions.
By signing the Participation Agreement on the Rebate Application, the participant agrees to the terms and conditions. Participant represents to CNGC that all energy-saving measures have been completed satisfactorily and Participant meets the eligibility requirements shown under the "requirements" section. CNGC and/or its representatives may request access to the property on which energy-saving measures have been completed and/or installed in order to do quality control inspections. Customer understands that CNGC and/or its representatives may review and evaluate the project during and after completion. Participants agree to provide access to the property for the purpose described above.
Consent to Release of Customer Information: Participants consent to the release of their customer information (including name, service and mailing addresses, phone number, and account number) by CNGC for purposes of regulatory reporting and to its designated internal or third party representatives for the purpose of (1) issuing applicable conservation or efficiency incentives; (2) verifying completion and/or installation of qualified energy-saving measures, applicable conservation or efficiency incentives.