Big Heart Grant | Financial Hardship Program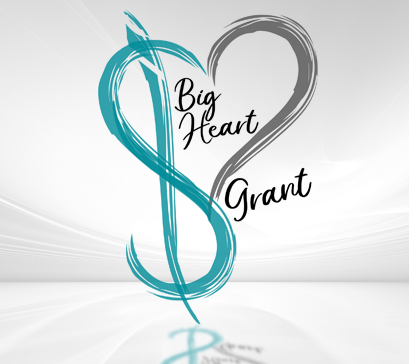 Big Heart Grant fund availability will no longer be available after August 22, 2022.
Customers are eligible for the Big Heart Grant if they are an Oregon customer and earn no more than 300% of the Federal Poverty Level. Individual customers can receive multiple grants up to $2,500 in additional bill assistance. Customers who received energy assistance in the past may automatically receive a grant to forgive account balances due, up to the $2,500 limit. Eligible customers who have not received energy assistance should call our customer service center at
888-522-1130 for more information or to apply.
The Big Heart Grant Program is in addition to all other grants, and does not disqualify customers from receiving further assistance, or assistance from other organizations.
Energy assistance for low-income households
LIHEAP
The Low-Income Home Energy Assistance Program (LIHEAP) helps low-income households pay part of their energy bills. You can find out if you're eligible for this program and apply for help at one of the state agencies below. Please note, these guidelines are updated periodically, so be sure to check back regularly.
Income guidelines for LIHEAP
Our LIHEAP brochure will also provide income guidelines, essential energy assistance facts and contact information in your area:
Weatherization Assistance
Cascade Natural Gas is pleased to partner with the Weatherization Assistance Programs in Washington and Oregon. These community action and low income agencies offer free home weatherization and energy efficiency improvements to income-qualified residential dwellings heated with natural gas. Please contact your Energy Assistance Agency for additional information or to apply for weatherization assistance.
Participant qualification, energy reviews, and installation are performed by a community action agency. Potential improvements (following a complete home energy review) include:
Insulation in attics, walls, and floors
Insulation around duct work and hot water pipes
Sealing air leaks in the building, especially around windows and doors
Clean, tune, and repair heating and cooling systems and, if necessary, replace existing systems with high-efficiency natural gas furnaces and water heaters
Energy Assistance Funds
Oregon:  If you are a customer in Oregon, funds are collected through a Public Purpose Charge (PPC) each month on your gas bill.  These funds are used for conservation and renewable energy projects, schools, low-income weatherization, low-income housing and low-income utility bill assistance. Oregon customers may apply for available funds through the Energy Assistance Agencies listed below.
Washington:  If you are a customer in Washington, funds are collected through the Schedule 593, Washington Energy Assistance Fund (WEAF) Program Cost Recovery charge to assist qualified low income customers with utility bill assistance. Washington customers may apply for available funds through the Energy Assistance Agencies listed below.
Winter Help
Winter Help is our own program for helping Cascade Natural Gas customers. We've helped more than 10,000 families since starting the program in 1989.
When you contribute to Winter Help, we will match each dollar donated up to a total of $50,000. Contributions are tax-deductible and guaranteed to be used in your community.
If you would like to contribute a one-time donation or a monthly pledge amount, please complete the Winter Help form and mail it with gas payment or mail the completed form with your donation to:
Cascade Natural Gas
Winter Help
P.O. Box 7608
Boise, ID 83707-1608
If you are including your donation on your payment stub, please remember to check the box, as noted on your stub, for your donation to be applied correctly. Winter Help is registered under the Charitable Solicitations Act in Washington. Financial disclosure information may be obtained at 360-725-0378.
Energy and Weatherization Assistance Agencies
Aberdeen
Coastal Community Action Program
Application available on their website or by phone
101 E Market St.
Aberdeen, WA  98520-0304
800-828-4883
360-533-5100
Bellingham
Opportunity Council
Application available by phone
1111 Cornwall Avenue
Bellingham, WA  98225
360-255-2192
Bremerton
Kitsap Community Resources
Application available by phone
1201 Park Avenue
Bremerton, WA  98337
360-479-1507
Everett
Snohomish County Human Service Department
Application available by phone or online by clicking here.
3000 Rockefeller Avenue
Everett, WA  98201
425-388-3880
Lacey
Community Action Council of Lewis, Mason & Thurston Counties
Application available on their website or by phone
3020 Willamette Dr NE
Lacey, WA  98516
800-878-5235
360-426-9726
Kennewick/Pasco
Community Action Connections (CAC)
Application available on their website
720 W. Court Street
Pasco, WA  99301
509-545-4042
Prosser: 509-786-3379
Longview
Lower Columbia Community Action Program
Application available on their website
1526 Commerce Avenue
Longview, WA  98632
800-383-2101
360-425-3430
Moses Lake
OIC of Washington
Application available on their website or by phone
903 3rd Avenue
Moses Lake, WA  98837
800-765-9206
509-765-9206
Mount Vernon/Burlington
Community Action Agency of Skagit County
Application available on their website or by phone (8:30a, first Wednesday of each month)
160 Cascade Place
Burlington, WA 98233
360-428-1011
Oak Harbor
Opportunity Council of Oak Harbor
Application available by phone
1791 NE 1st Avenue
Oak Harbor, WA  98277
360-679-6577
Toppenish
NW Community Action Center
Application available by phone
PO Box 831
706 Rentschler Lane
Toppenish, WA  98948
509-865-7630
Walla Walla
Blue Mountain Action Council
Application available on their website or by phone
8 E Cherry Street
Walla Walla, WA  99362
509-529-4980
Wenatchee
Chelan-Douglas Community Action Council
Application available by phone
620 Lewis Street
Wenatchee, WA  98801
509-662-6156
Yakima
OIC of Washington
Application available on their website or by phone
815 Fruitvale Boulevard
Yakima, WA  98902
509-452-7145